The WB Music Collection Quiz
This post is shamelessly copied from Upton at Wonderland Burlesque. Because of course it is. But I have discovered that most of us react to music in a similar way, even if we don't have the same tastes. So here we go:
1/ How many CDs do you have? Vinyl albums? Cassettes? 8-Traks? 45's?
Damn. I had to stop and check. Apparently I own about 130 CDs, 800 LPs, 200 7" and 140 12" (mostly house music and maxi-singles). No cassettes, though, or 8-tracks (do want some, though even if it's just for nostalgia...). And I am not counting MP3 downloads here... oh dear.
2/ What are your top ten recording artists - based on the number of their CDs/albums you own?
Madge
The Stones
Aretha
Shakira
The Beatles
Ella
Billie
3/ What recording artist have you collected the most of?
Madge. Hands down. I have all of her albums. All. Of. Them. And many compilations, singles and remixes. Yep. I'm a fan.
4/ What CD/record do you own that would surprise me (and possibly embarrass you)?
Remember these? For awhile I did not buy much music. I only bought these collections they'd put out every year. It was like buying singles, I guess... Half of the songs were forgettable one hit wonders, though.
5/ What are your guilty pleasures - i.e. artists that the music press/public disdain, but you're rather fond of?
I love Boy George and Culture Club. I have most of their records and many of George's solo CDs. Everybody wonders why I like them so much and I don't know what to say. I just do.
6/ What CDs do you own that are still in the plastic/unopened?
None. I always open them and play them right away. I'm impatient.
7/ Do you own any CDs you hate?
Nope. Why would I? There are some CDs I have not played in years, but that's just because I can only play CDs in my car...
8/ Do you own any CDs/Albums that you listened to so much that you can't bring yourself to listen to again?
Nope. I cycle through so much music every week that I don't get tired. Now that I mention it, I listen to music ALL THE FUCKING TIME. Even when I'm taking a shower.
9/ What is the first vinyl album or CD you bought?
It was a Billie Holiday CD. Now I own it in vinyl too. I bought it because the man I loved loved her. Billie is still with me, though...
10/ What are the most recent CDs you bought?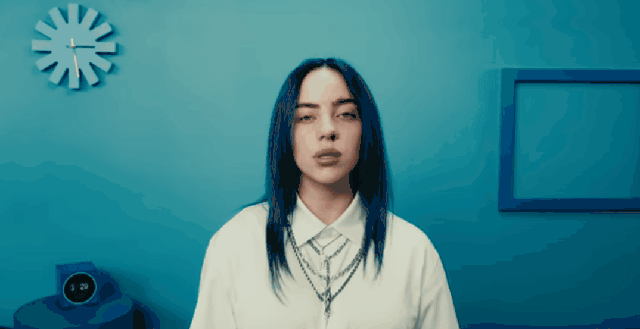 Billie Eillish.
Don't smile at me.
Omar Apollo
. Apolonio
Aerosmith. Greatest Hits.
This one is the last vinyl records I bought. I miss going crate digging.
So now, if we were having a kiki and some drinks and you'd have to recommend an album for me to buy, which one would you suggest? Why?.
I'm all ears
XOXO