off the wall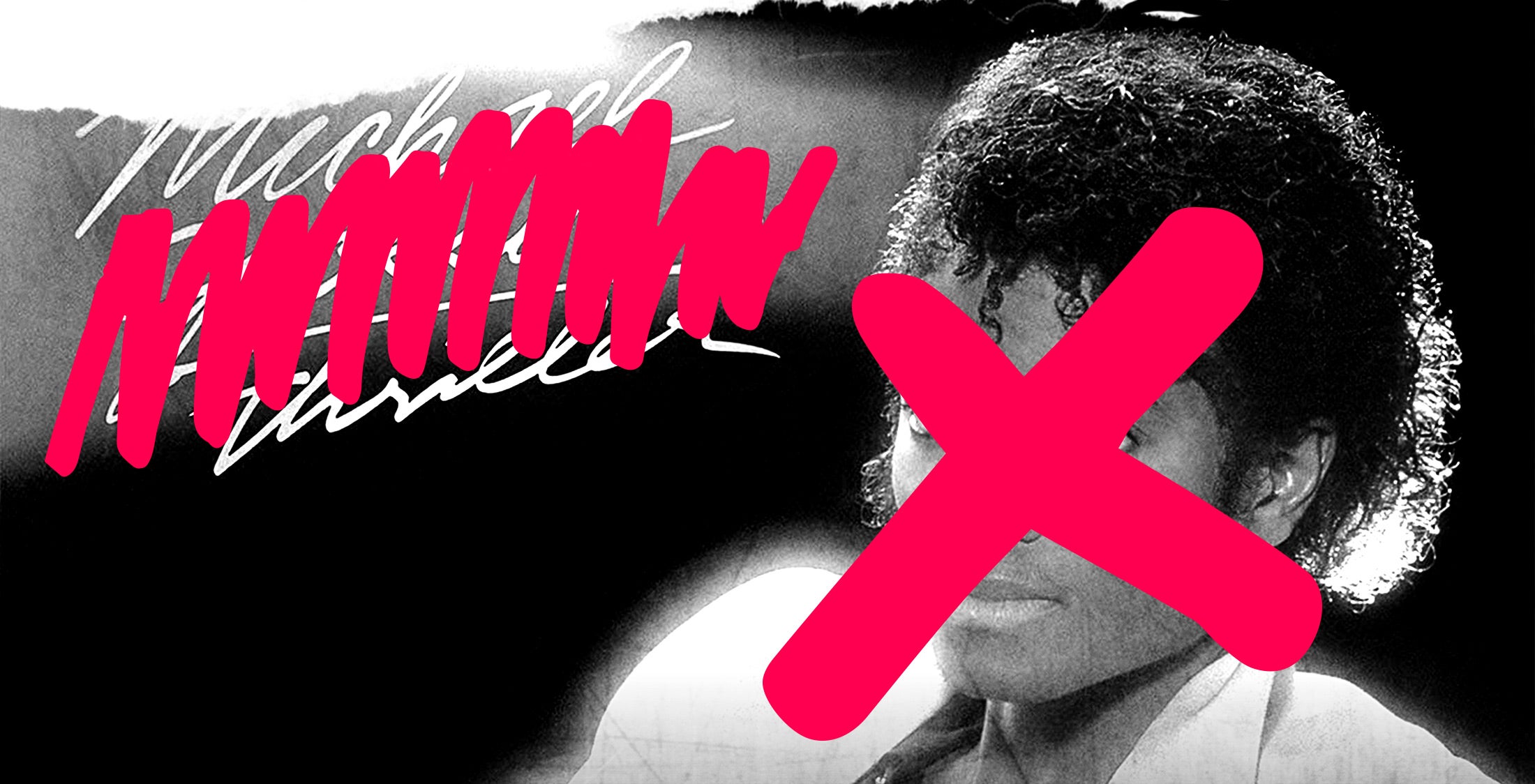 Photo illustration by Derreck Johnson. Photo by Epic/CBS.
I had a boyfriend who idolized Michael Jackson. Actually, I think that even a few years back he still had some Michael Jackson memorabilia. He used to have all his records. I wonder how he would have taken this Leaving Neverland thing. Because it's taking me some time to process the fact that there's overwhelming evidence that point to the fact that those boys were abused. For years the stories have been out there. There have been contradicting testimonies. Trials. Acquittals. But separating the artist from the man is a very complex endeavor and some people may not be able to do it.
I really cannot imagine what being sexually abused could do to your psyche. Cannot. I have never been in that position. And the two men in that documentary, grown men now, should have had to do a lot of soul searching to be able to appear in the documentary. It's been years of them carrying the weight of what they say they lived with Michael Jackson -the good, the bad and the ugly- and that alone should allow them some respite. I feel for them.
But my question is, what will I do with the idea that I have of Michael Jackson? What will I do with the fact that I like his music and have liked it for years? When some men have been discovered to be horrible human beings I have been able to rationalize it. I was able to write Kevin Spacey off, even though I liked him as an actor. I don't care about R. Kelly's music much anyway. I don't watch Woody Allen's movies much anymore and his brand of neurotic hysteria does not connect with me anymore. Bill Cosby's Doctor Huxtable was not the whole family and the other characters are still part of a nice memory. It was not difficult for me to shun the men and the artists in them when their secrets came out. But Michael is in my playlists. Just yesterday I was listening to Stranger in Moscow. I have many of his original records. Last year I found a 12' Thriller while crate digging and I was so excited that I did a little dance in the store. His music is quite literally the soundtrack of some parts of my life. But how do I reconcile that with this new resurgence of the allegations against him?
That, I don't know.
XOXO