mirror, mirror...
Do you have pretty privilege?
We are not usually aware of our privileges: being male, being straight, being white, being cisgender, etc. There are several layers and sub-privileges that come with one of those. Here
Matthew
basically peels the layers and lays down the basics of what being conventionally 'pretty' gives you as a gay man. And the advantages are not few: people listen to you, you get laid more often, you may even make more money!
If you have good hair, good teeth, a good body, and any other advantage you were either born with or have gotten because of who you are, you've got privilege. And as Matt says, one has to recognize that Pretty Privilege is a thing. And this is absolutely true: if you are attractive, you've really got an advantage in the gay world. There's no denying that 'pretty' is a coveted currency among men who like other men. We have all seen it in action in gay bars, clubs, beaches, cruises, apps and virtually every place where gay men converge.
When you get validation through your physical appearance, it should be acknowledged because then you could use your privilege for good. And that can be done. You could use that privilege to do something that benefits others, not just you.
Take for example Tom Daley. Or Adam Rippon. Or Gus Kenworty. They all use their powers of attraction for good. They all have a platform that have been given to them because of their prowess as athletes and they have used the visibility their being attractive men has given them to implement some good. They have become activists and speak to people about LGBTQ issues (same sex marriage) and even politics (remember Russia and the no-gay-propaganda thing and not meeting with The Devil's Butler -Mike Pence-?) from their pretty pulpits. And people have responded. Have people responded because they are athletes or because they are very handsome men? I would have to argue that being especially attractive has not hurt them at all.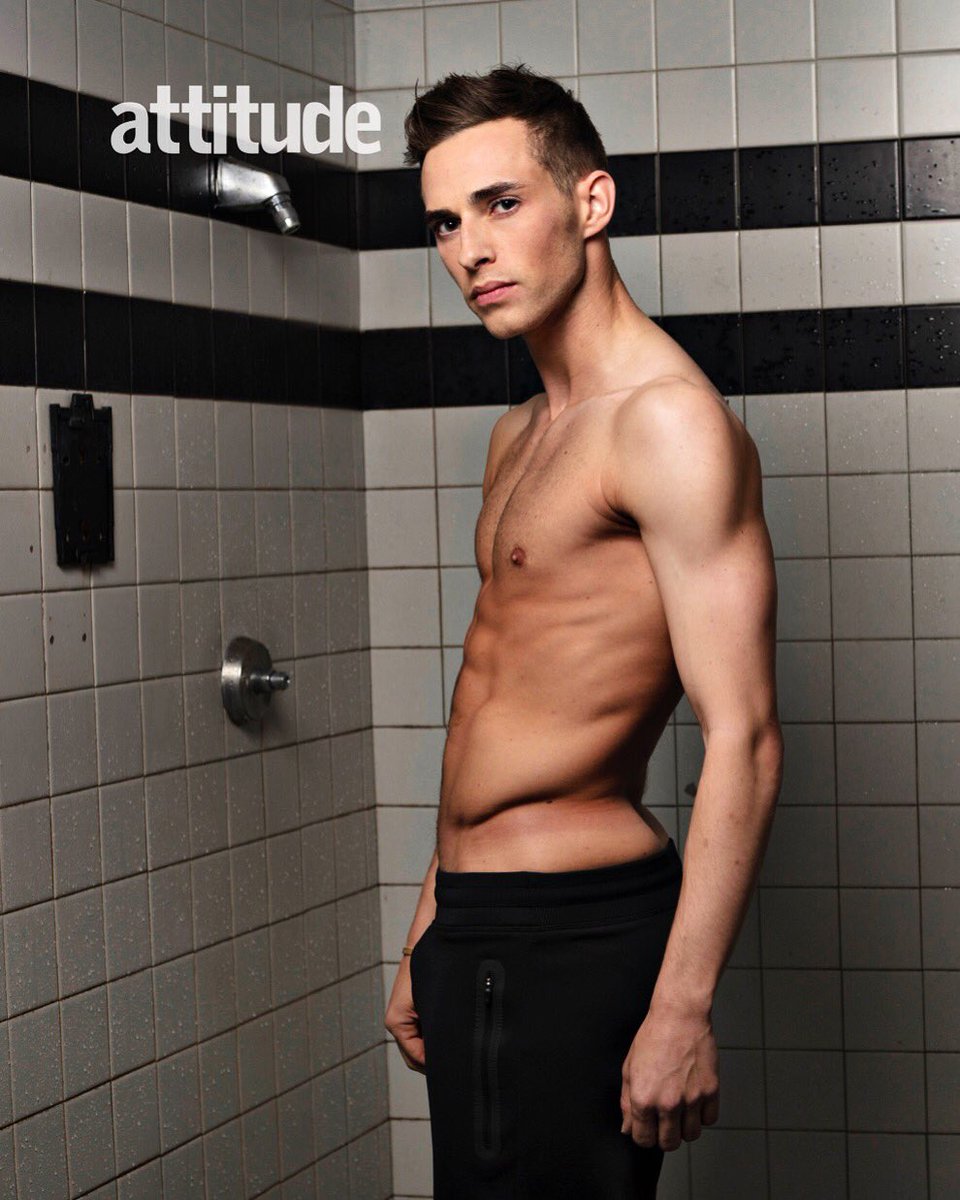 The three of them are unequivocally talented and are where they are due to very hard work, but we cannot say that they are not attractive. Tom, Adam and Gus are undeniably handsome and they use their charm and physical appearance to make sure that their message is heard.
We would have to point out that the three of them are white and that they are conventionally handsome in a very Greco-Roman model. And they all excel in sports usually dominated by men. There are not many POC that are this outstanding in diving or skiing and even though Rippon is unabashedly camp, both Daley and Kenworthy subscribe to a more subdued branch of masculinity. They both 'passed' as straight and Daley even had a bisexual phase before he married Dustin Lance Black.
However, one's ability to get noticed and desired should not be the litmus test to be considered attractive and/or wanted. There's more to being attractive than just a plainly visible six-pack and a noticeable shoulder-waist ratio, a dazzling smile, having the right amount of 'European' in you or a full head of hair. Not to mention the demeanor and qualities that mark you as 'straight' or gender conforming. We can and should be desired by other attributes besides the plainly obvious.
I'm sure that some very handsome gay men are also taken for granted in that there's no more to them that their beautiful body and that their opinions are not considered valid or that they have nothing to offer but their being highly decorative. I'm sure that their other talents are not even considered because all people want is to have sex with them. Some attractive men probably question other men's attentions and can wonder if they are wanted just as a trophy or because they are actually great guys and have a brain. But not everything has to be extreme. There are intersections, like the ones achieved by Adam, Tom and Gus that bring both sides together: being pretty does not negate being compassionate and smart and having a point of view used to do good. They allow themselves to be ogled but at the same time establish their point of view while delivering a message of inclusion.
So the next time someone compliments you on your symmetrical features, your nice dick, your savoir faire or how well you wear your size 32 pants, say thank you and also make sure you have something else to add to that conversation. I'm sure you know about arts or politics or sports and that you can keep that conversation going. Go ahead, I support you.
xoxo