homocons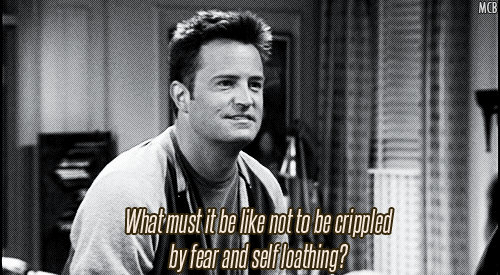 I despise republicans. Sometimes cordially. Most times openly.
I loathe gay republicans with the fire of a thousand suns. Homocons are the worst species of gays there are. They represent everything that's bad about politics and everything that's despicable in a person. Betraying oneself and everything one should stand for out of of self-interest and selfishness is just despicable. I cannot stand a person without principles. And this time I'm going to comment on it. It's come to the world's attention this week (the news cycle is so fucking insane that today is Wednesday and it already feels like seven million things have happened) that Bezos' dick pics and torrid texts were leaked by his lover's gay brother.
Yep. A homocon who is married to his probably equally vapid husband and who is friends with some of the bottom feeders that hang around Cheeto leaked one of the richest men on the world's dick pics to look good in the eyes of the GOP. Of course the leaking of the pics and texts was a hit job because Bezos does not kowtow to Cheeto's idea of tin foil dictatorship and well, because Bezos IS a rich man with power to uncover unsavory truths about the president and his minions. Rumor has it that the Saudis (Cheeto's BFFS) also had a hand in it. Corruption at so many levels.
Bezos investigator Gavin de Becker: "Our investigation into who initially provided texts to the National Enquirer, and why it was done—that investigation is now complete. We have turned our conclusions over to our attorneys for referral to law enforcement"

https://t.co/jCS3RSOWPP

— Brian Stelter (@brianstelter) February 11, 2019
Then there was this jewel at the Grammys. I have no idea who the fuck this guy is but he's obviously dressed to cause an impression in a mostly liberal event and definitely a famewhore who craves any kind of attention. Especially negative, because that's what being associated with Cheeto means right now. When their only way to garner scrutiny is to align themselves with white supremacists and racists, there's no need to explain anything.
Then there's the Log Cabin Republicans. I can't with those either. They were the ones that started the whole 'Cheeto is a friend of the gays' bullshit. Idiots. And now they're defending MIKE PENCE. The Devil's Butler himself. As if there's no proof Mike is a raging homophobe. Ugh.
Willful stupidity is one thing but when you add cognitive dissonance to the mix, it gets to be too much to handle. Those homocons are far away and I can ignore them or hateblog about them. It's my choice after all. But you should know I seldom miss a chance to make a statement. It's my prerogative and I make sure I'm heard. I sometimes think that if I would have been living in New York during ACTUP's heyday I would have chained myself to some car in front of a federal building with SILENCE=DEATH written on the front of my t-shirt.
We all know familiarity breeds contempt and I will not let that happen. If you see something, you say something, AmIright? So I was talking to my one friend whose family is republican (he himself is not) and I told him I would not accompany him to visit them any time soon. I appreciate his gesture, but I will not socialize with them. You see, they've been kind of nice to me the times I've met them. I even went to a Christmas party in their house.
The thing is, that's when Obama was president. Then they dropped the 'Thanks, Obama!' bomb and let me see what they actually thought of the Black man in the White House. They were all conspiracy theories and Faux News. There were half-jokes that sounded like true tales. And there were other things. The innuendo. The 'funny' anecdotes. The silences when talking about the government. I was flabbergasted. For a moment, I did not know what to say. Which is a lot, if you know me. I can't stand being hypocritical and avoid the literal elephant in the room. My friend says I'm too sensitive but I think what I am is not a himbo who validates people who might as well despise me behind my back. Cognitive dissonance does not excuse willful blindness.
But I am petty. I am just waiting for Cheeto to be taken to prison with his progeny and Mitch and Lindsey to be unmasked as the corrupt frauds they are. Maybe then I'll make an appearance during Thanksgiving or maybe Xmas. And bring a Pete Souza or Michelle Obama book as a gift. Or one of the (for sure juicy) books that will be written about the fall of the House of Cheetolini. Kidding! My friend is too nice to me for me to do that. It's his family after all, and I should not interfere with their relationship. We all tend to look the other side in the name of family unity once in a while. But I am not sure I'll ever see them differently. Paraphrasing Maya Angelou, I'd say that when people tell you who they are you must believe them. And they showed me who they are.
Enough said.
xoxo
P.S. if you are a repug reading this blog or are here just for the dicks I post, please cordially go fuck yourself because I sincerely hope nobody ever fucks you again. Toodles!