Here's that tea.
Well, they say there's a shoe for every foot and in the world of dating, nothing's more true. Take for example these two: a trans man and a 'femme' guy (and I out femme in quotations because that's absolutely subjective). They swap Grindr profiles and mayhem ensues.
They talk about the very pervasive 'straight-passing' mystique that's very pervasive in the hookup and dating apps. Gender expression is something that scares many men. Being a trans man or a cis male that is not easily 'identified' as 'straight-acting' is apparently something that does not go well in the hookup apps. When they ask 'joe on the street' about dating for example, a trans man, somebody answers that he would not. That they prefer straight men: they conflate being straight with masculinity. Now, if you are gay, why would you want to date straight men? Wouldn't being straight rule any man as unattainable by definition? Hence lays the crux of the masculine-starved.
Take the trans man, for example, who says that he waits to be approached by someone to interact. And when he is approached many times he is fetishized for being a trans man and they tell him that they want to 'try him out'. Can you imagine someone trying you out? Like you're an exotic lemon flavor? Like your masculinity is measured by your dick? Don't they know that trans men can actually CHOOSE the size of their dick? Literally? They can go out and buy a dick. By the inch.
Some men who are interviewed here though, say that sure, they'd date a trans man (and by default a 'femme' guy?). And that them doing so would depend on the man they're attracted to at the moment? What I understand is that some men fetishize being a 'man'. They actually gender actions and things that are really not gendered. For example, to me, the 'fem' guy seems kind of garden variety 'gay'. He's no lumberjack, but is really a purse falling off his mouth every ten seconds? And he's THICC! They equate the 'straight-conforming' with 'desirable'. Not all of us can or want to look and sound like a construction worker. As the one guy in the video say: '
seeking masculinity is an effeminate quality
'.
I've never thought of it that way but...Damn! That's some tea.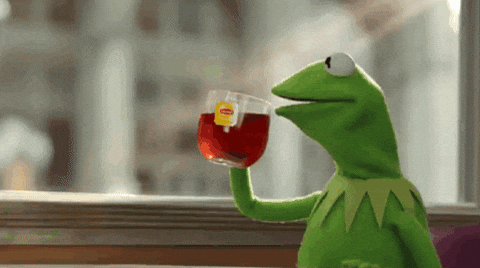 XOXO