Vinyl
I started buying records again on a whim. One day I was roaming the aisles at Target looking for some hair dye (don't ask, I already have had the platinum blond phase) and I happened upon a turntable. I've seen turntables before, when I've been trifling or going to garage sales but they always seemed to be just an artifact of some bygone era. They didn't really look functional. Cool, yes. Functional, no.
Yet there it was. Very XXI century. In all its consumerist glory. So I bought it. It's dangerous to let me loose in some stores. Especially if there's something interesting to go after or if there's cute clothes laying around.
And I have not regretted buying that turntable. At all. The fact that I have to get up and go change the record (one of the things people bitch about) or that I need to clean each record and store it in milk crates (obsessed with those!) are actually quite fun and even add to the whole experience. Really. I have records that are seventy years old. I have records that I know my mom had. I had records from the eighties that hold a special kind of meaning for me. I have Ella and Aretha and Stevie and Debbie and Janet and Madonna. I have twelve inches and six inches and LPs. And I love them all.
I have noticed that many people are going back to this technology and I think it may be some kind of response to all the electronic brouhaha surrounding almost every aspect of our lives. I, for example, refuse to go all-electronic for many things: books, music, home appliances, home safety, paying my bills, choosing my clothes. You name it.
I think the next thing I'm going to get will be an actual Polaroid camera. I know. I won't be able to post the pics or use them here or I'll have to take a pic with my phone to send it to someone and that, may say, will beat the purpose. But still. It's more tangible to me, more anchored by the senses. Sometimes this life in the ones and zeroes does get to me.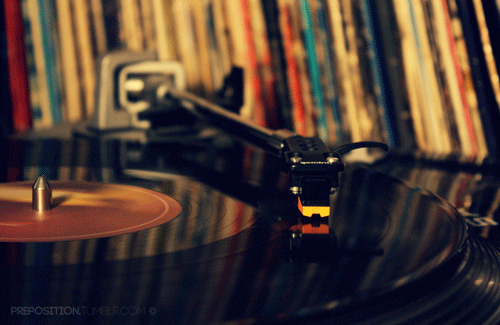 XOXO