janjep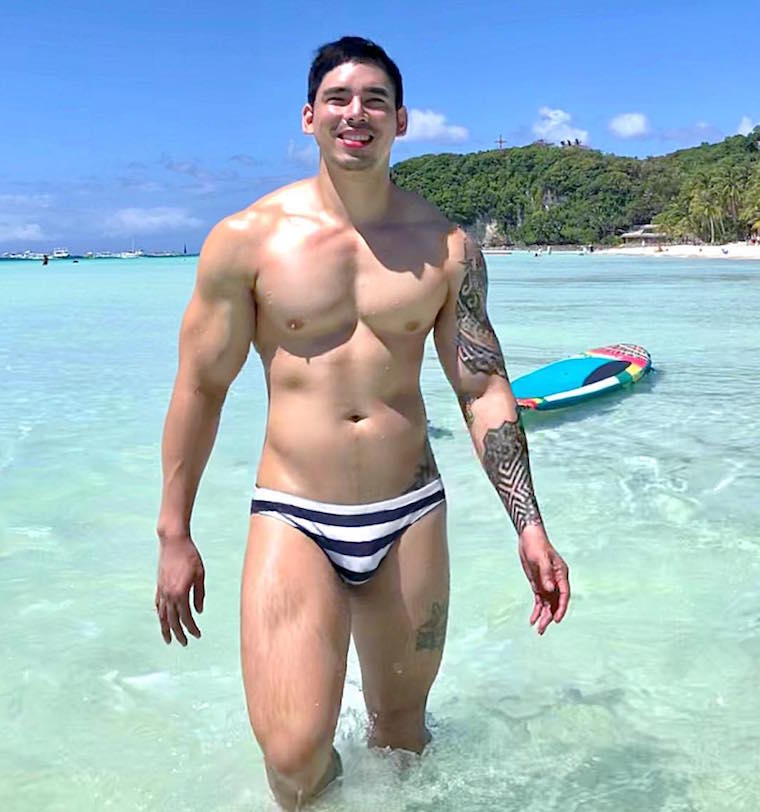 JANJEPCARLOS
I keep forgetting there is a Mr. Gay World contest. I know! How could I? It's a bunch of incredibly handsome men parading around in very small swimming suits and I forget it? Bad, bad gay!
The thing is, the objectification of the men is not what makes me forget it (I'm all for that, duh), but the homogeneity of the contestants in this kind of contest. I confess I'm biased and dismissed it as another silly excuse that gay men to break out the speedos.
But apparently this year the winner is a Filipino man: John Jeffrey Carlos. So there WAS some diversity in the contest, after all. And my ears perked. I needed to see more of him (obviously). Apparently he's only the second Filipino to have won the title and he campaigned on mental health awareness. So kudos to him! Even in a setting as frivolous as a male beauty pageant (that TBH should be as frivolous as a female beauty pageant, in order to keep things balanced) the fact that the contestants seem to at least have something to say about issues that apparently concern the world at large, seems encouraging.
I'm not a Gay Cruise gay. I don't do the White Party or the Winter Party or Provincetown or Fire Island in the summer and I am not well versed in the gay club scene (I used to go to gay clubs but now they bore me). So I'm a little off the track with what's happening in the gay beauty pageant world (now I'm going to keep and ear to the ground about IML, that happens here in Chi). I hope the visibility (who's not for ogling beautiful men?) gives him the chance to speak a little bit more about depression (his topic) and make it a topic of conversation. Heavens knows we need more awareness concerning mental health in the LGBTQ community.
I'm sure that we can take our eyes off from that beautiful body for a few seconds to listen to what he has to say. Because apparently he's much more than a pretty face and an fantastic body. Enjoy! (I certainly did).
XOXO