OTP
Brent Corrigan
and
JJ Knight
are my OTP. Yep. I can fanboy on anybody and I have chosen two porn stars who happen to be in a relationship to do it. Now, they are mostly on-again-off-again partners and that's ok with me. They seem to have a somehow tempestuous relationship and taking into account that they are both very attractive men accustomed to enjoy themselves (and others) in front of cameras for a living, that should not come as a surprise.
They're my
OTP
because I think that finding love is cool. It's hard for us mere mortals, so when two men who seem to be the incarnation of so many other men's fantasies find love together, I think we've come full circle. There's a lot of vicarious living in this OTP, naturally, and I would not deny it. Of course we would not be able to use a minute of the admiration of thousands and the desire of a few million, like these men, but still, the idea is attractive.
Then there's the sex. Hot, uninhibited, freeing sex. Porn star sex, mind you. I'm more for JJ and the manfriend is more for Brent, so yeah, even in this field we kind of veer a little to the left. We all know that porn star sex is edited to within an inch of its high definition glory and only taken from the best angles, but still. It's the kind of sex we kind of know they actually have at home. Right? Because of reasons. So yeah, I fanboy.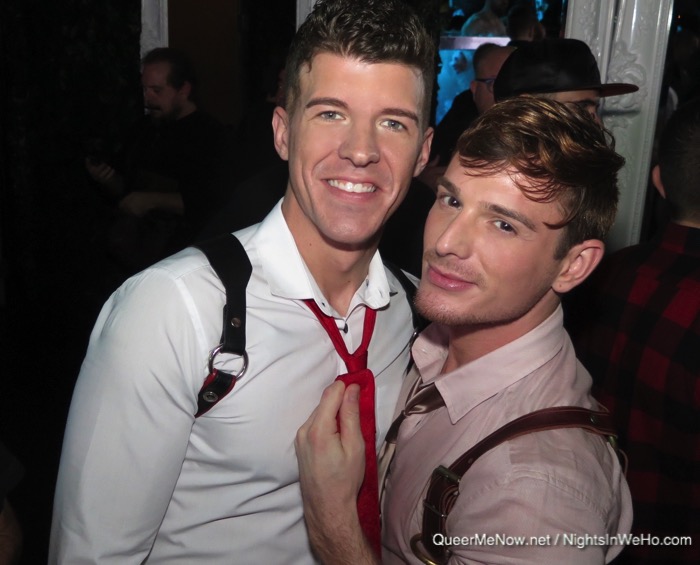 They are super adorable (and very, very, hot) together and I think that the fact that they are well known porn actors adds to the odds of them staying together. It may not be surprising somehow that starting and maintaining a relationship between two porn stars is lower than let's say, two Hollywood actors. But I refuse to believe that. I think their affection is real and to be truthful, I think that finding love while working in the adult industry may not be easy. Can you imagine the pressure? Still these two apparently found each other and laid the foundation for a relationship. And I Stan.
Note:
Nevertheless, it seems they are on hiatus right now. I saw this on Brent's twitter and was like, DARN!
Romantically, I am "quiet" inside. I thought things would finally work out, but without therapy (for him and me) it's not possible. What can anyone do but do "the work" or move on. It's been over a year since it collapsed.

— Brent Corrigan (@BrentCorrigan) April 4, 2019
It seems they're off again. But the videos they made together are still online. Still available. And like people say, once it's online, it's there forever...
XOXO