you betta werk
So RuPaul went back to his roots. Kinda. Now Mother has a daytime talk show (like the one she had back in the 80's?) and I found it charming and fun! I don't have the time to watch too many talk shows (I only do The Daily Show and Colbert on youtube and John Oliver) but I found myself actually enjoying this.
Ru is well, Ru. Warm, a consummate conversationalist and witty and inspirational in equal measure. He's been very smart and he's inviting people who are personable and fun. He's probably going to create sections in the show (like 'real people' sections or 'fanmail' sections) and the gimmicks are cute (they come down a 'runway'.
There's also Michelle Visage and Ross Matthews at hand to have a little KiKi and add warmth and camaraderie. Ru and Michelle know the ropes. They've been in media for YEARS and the banter is fun and easygoing.
So I'm gonna keep watching. Because I think that Ru may go the way of daytime and will find a replacement to be the jury in Drag Race. Maybe one of the 100+ queens who've been in the program. Or maybe Lady Bunny or a rotating stable of guest judges. Who knows!
As for now, I've enjoyed the first installments. And you should watch also the second one, with Paula Abdul and Adam Rippon. I was laughing like a maniac. And the third one, with Cory Booker (and his surprise). Ready to binge watch? Get yourself to the Tube. And enjoy!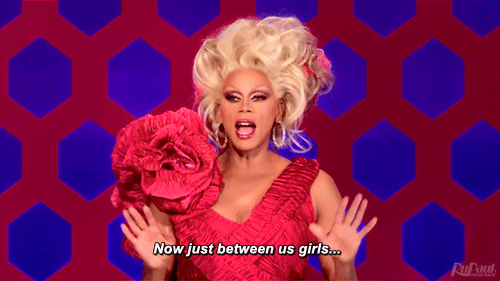 XOXO