boner
With wild names like "Rhino 69," "Black Mamba," and "Mojo Nights," so-called "natural" sexual enhancement supplements are a fixture behind the counters of bodegas, gas stations, corner stores, and delis across the country.
They're also at the center of a nationwide legal battle being waged by a Texas supplements company called Outlaw Laboratory.
Since 2017, Outlaw has sent legal letters to small businesses demanding they stop selling the supplements, and pay a settlement of as much as $14,000, or get sued.
I remember seeing these pills at the gas station next to the exit to the toll road and I wondered 'who would buy that?'. May men, apparently. What could lead a man to put in his body absolutely unknown substances bought at a gas station? His dick, that is. Because apparently some men think with their little heads. Literally.
'Dietary Supplements' that promise you harder, bigger, longer lasting erections are apparently big business. They tap into the insecurities some men feel concerning their performance in bed and you cannot visit a gas station or a small store without coming across one of those 'supplements'. I didn't know the situation was so dire that some men would buy -and put in their bodies- almost anything to make their dicks work harder and better. But of course, when we put all our eggs in one basket, that's bound to happen.
And this size and performance obsession does not happen to only to delusional sociopaths like the Orange Baboon in the white house, who talks about
dick size
constantly (big hands, tallest building, best porn stars) but it also affects hypocritical religious leaders (
Jerry
talking about his wife not being able to take his big dick) but it apparently also affects your garden variety man who buys shit at gas stations and Bodegas.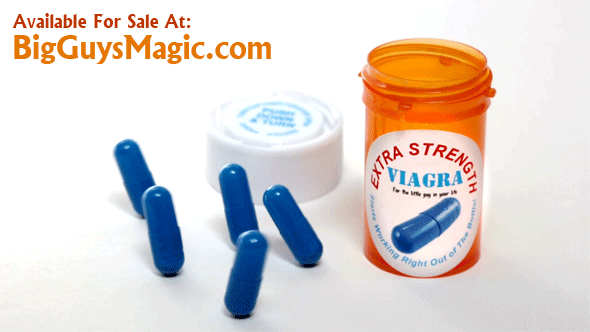 But of course men are going to put a big emphasis on their hard ons and their capacity to produce and keep one. Porn -and toxic masculinity- have created this idea that men can perform under the most ridiculous of conditions and the measure of a porn star's success by his stamina and length. And some men buy right into it. I'm sure some women too. It's not strange then, that a whole cottage industry has sprung around a man's dick and its capacity to get and stay hard. This of course, is concurrent with the big money big pharma gets for Viagra, Cialis and anything that allows for harder, 'better' dicks. But those need a prescription. Dietary supplements you can get almost anywhere.
And some men are going to try to get some of these miracle 'herbal supplements' over the counter. No matter that said counter is not a pharmacy but a gas station. All for a rock hard dick. Do they really know what's inside those pills? Do they understand that it might as well be something toxic, at worst and a placebo at best? Do they know that it's all in their heads? It's the way they fuck, not what they fuck with that counts in most cases. I know that with age we tend to 'decline' in our performance, but science has not determined when is it that we 'peak'.
It used to be believed that men peaked in their late twenties and women in their late forties but there's no scientific proof of that. Some of my best lovers have been way over forty. And I have had incredible fun with men in their twenties. There's no 'age' for being good in bed. A young man may be able to recover faster between rounds, but that does not influence the actual performance. Duh. And if the dick is not hard enough? Well, you WAIT. Or he can use his fingers. Or his mouth. Or a toy. It's not the fucking end of the world, damnit!
enter here
I may have to point out that I'm all for a man using Viagra/Cialis whatever their doctor prescribes to help them if they have ED or if they wanna have some extra fun. Not against that. At all. I will enjoy a hard dick whether the man gets the boner after taking the Blue Angel or spontaneously. My ego would not suffer if he does not get a chub the moment I touch his hand. I may even want to try Viagra if I have the chance because why the hell not. But Viagra & CO. are drugs that are FDA approved. They have had experimental trials and have been in the market for years. Not that I trust big pharma, but Joe Schmoe would be able to sue Pfizer if he gets a two-day boner, right?
So why are some men so obsessed with their dicks getting hard and are willing to risk taking some pills that are not even approved by the FDA and which precedence is shady to say the least? Is it that we freak out the moment we think we're not sex machines? Is it that we miss those days when we actually had to wait a few minutes in bed in the morning because Mr. Happy was too happy to let us walk? Do we miss that time when we would have to pee through a hard on in the club? Is it nostalgia of getting a chub just by having the thought of getting it on? Is it a desire to keep up with other men's Joneses? What is it?
Definitely, over the counter dick pills are a big deal and so many men buy them and there are so many counterfeit brands that some companies are staging a large-scale scam to exhort money from little stores. Because of course somebody was going to think about using extortion to get profits under the cover of a possible lawsuit. Because big companies have all the lawyers of the world at their disposal, some smarmy guys have decided to scam the little guys by demanding money from them in exchange of letting them sell the illusion of potency to some men. A scam within a scam within a scam. How post-modern.

So even though there's no such thing as 'natural' boner pills, there's still plenty of people getting screwed, either because they are extorted mafia-style or because they are promised a boner that will never come. How dark, the con of man.
XOXO