Mr. Koons, if you're nasty.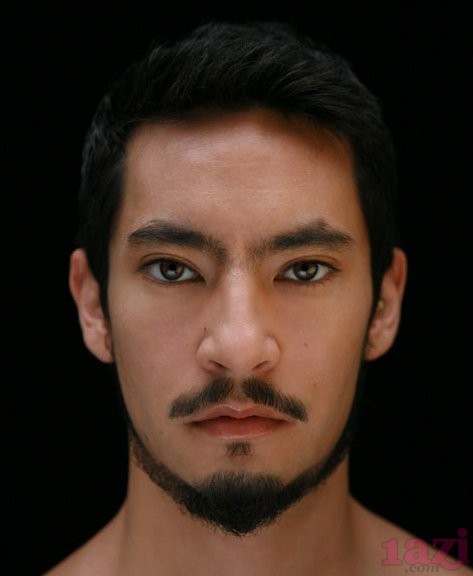 I first found Kory Koons (Darren Kinoshita) years ago when somebody I know sent me one of his videos just for fun. In it, Kory is basically ravaged by a plushie. Yep. I have friends with very quirky sense of humor. And with very specific taste in porn, natch. So that was my first intro to Mr. Koons. Through the years, I've seen him in other things and I have lately started to follow his IG. He's a very interesting man. He used to have a
blog
here, on
blogger
. And then he jumped to Tumblr (remember Tumblr?). I imagine his Tumblr went the way of mine and it got deleted, because it had nudity in it. Only recently I have found him online again. You know, like Jimmy, I go in my little excursions through the Tubes, looking for trouble. And trouble always finds me.
PLUSHIESCHWARTZ
I find Cory very interesting. He's obviously an attractive man, but as most times happens with porn stars, there's more to them than just a pretty face, a nice body and a disposition to fantastic sex. Because above all they're well, men. And Mr. Koons is a pretty interesting man. And he got especially interesting (at least to me) after I read a post on his IG regarding the racism he's suffered in the porn industry and outside of it. You of course know these things happen in America in 2020, but one thing is to read about it in a thought piece in some online forum and another thing to read it from someone who has experienced it first hand. Corey used to do long posts here on Blogger and it was fascinating reading about the things he had to say. A porn star with a brain. Hawt.
"
I didn't realize racism against Asians in the gay community was a thing until I moved to the Bay Area for college. in an AOL chat room, a muscly Asian dude told me that that if I wanted white guys to pay attention to me, I needed to build muscle and they would overlook my face if my body was hot enough. he was right. ten pounds of alternatatwink muscle later and after the jillionth dude told me he wasn't into Asians but I was really hot, I decided to become an erotic model. "
Racism in America, my dears, is alive and kicking. Even towards the beautiful. And especially amongst gay men. Oh yeah. Gay men and their 'no fats, no femmes, no Asians'. It's relentless, even on this date and time. If you have not noticed it, I think it's time you check your privilege. Because being a white cisgender gay men in America DOES have advantages, honey. Tons. And it's not just black and brown men. Asian men are also getting the burnt of bigotry these days. Haven't you
read
the
news
? The amount of bullshit and crazy fuckery some men have to put up with is disgusting. But it sounds about white.
The advantage of not having to navigate the choppy waters of dating (or living) while not being caucasian is something that very few of the gaytleratti actually think about twice. Privilege is indeed a hell of a drug. But it happens. Can you imagine fighting stereotypes every breathing hour? Having to justify your existence and proving that you are, indeed, the rightful owner of your own skin? It's something that many men of color (or those men who the Gaystapo deems not white/masc/fit/fuckable/young enough) go through every waking day. The micro aggressions come from everywhere. Imagine having to prove yourself worthy of being fuckable? Worthy of being in porn? Worthy of being worthy? Exhausting.
The fact that such a handsome man would have to prove that he's attractive is mind-boggling. The mostly unattainable standards that some gay men set for other gay men are crazy. When I was talking some posts back about the pressure we feel to fit a certain image is incredible. I think Mr. Koons is a very attractive man, independent of his age or race or body type. Sex appeal is an attitude, sex appeal, at least for me, is a way of thinking and moving that reflects on your overall attractiveness. That cannot be faked and it does not fade with age. And I think Cory has definitely gotten better with age (well, you know my proclivities) and his porn output has not stopped. Good for him.
— Cory Koons (@CoryKoons) April 7, 2020
— Cory Koons (@CoryKoons) April 5, 2020
Oh, and if you wanna know why is it that I find Cory so hot,
Just take a trip to my pages
. See? I'm always thinking about ways to make things easy for ya....
XOXO