미스터인터내셔널 코리아 언더웨어 심사
I'm always amazed by people taking part in beauty contests. Of course, if I had a body like these here in the video, I'd be strutting up and down runways at the drop of a hat, don't get me wrong. But I can imagine putting such a high weight on your self-value based on the opinions of others (the judges) should be really taxing. I think you'd need a very clear perspective and have a goal in mind to be able to be constantly judged by your physical appearance.
Having said that, I thought the contest was super interesting. I'm posting here just one of the sections, but there were others. The formal wear runway was cool, too. I went for the most obvious one here. At the end, the winner of the 2020
Mister International Korea
is
Lee Gil Won.
He's 26, 183 cm, works as a food specialist, was number 19 in the contest (for reference, if you watched the video) and he's from South Korea. I personally think he's very handsome, and if I had that body, I'd be constantly naked. For real.
Lee Gil Won who has a handsome face like a Korean drama hero and 183cm tall was chosen because he has a complete and prominent package in every challenge given by the organizers. In fact, fans of this program are satisfied even though originally many were confused to choose the winner.
I know, it's slightly off, but hey. When the word 'package' appears, I never blame translation. What I blame is my hormones, that usually respond to handsome men. And the men in this contest were very handsome. A sample: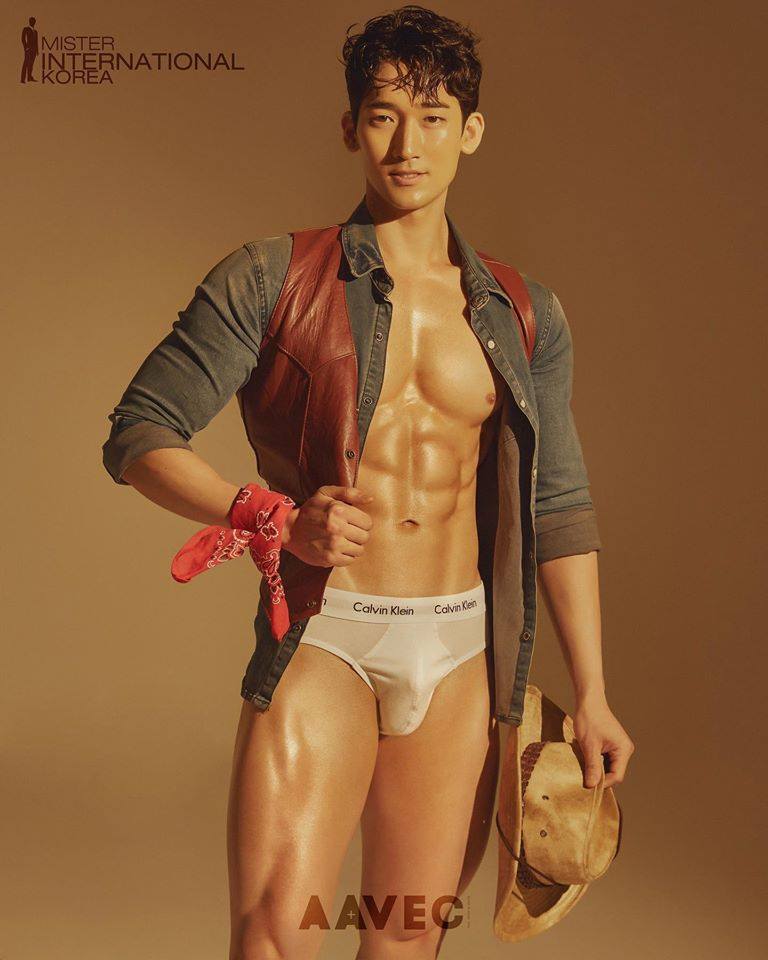 3위 (2nd r-up) :
No.09 문성훈/MOON Seong Hun
Personal Trainer (Gwanju)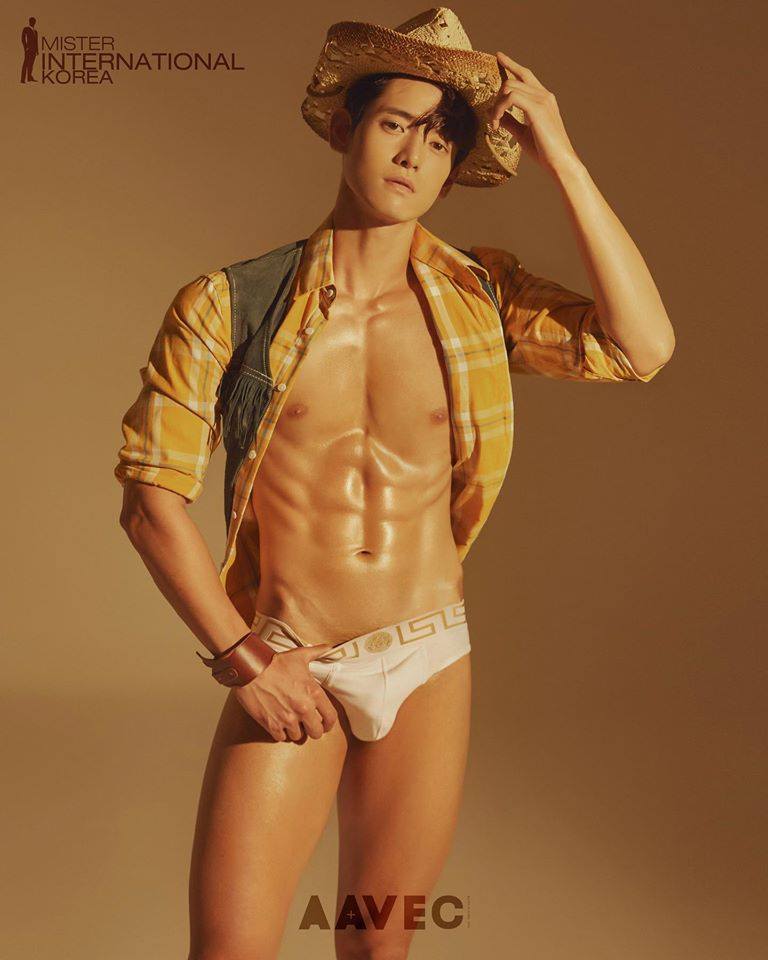 3위 (2nd r-up) :
No.23 조영동/CHO Young Dong
Basket Ball Player & Coach (Seoul)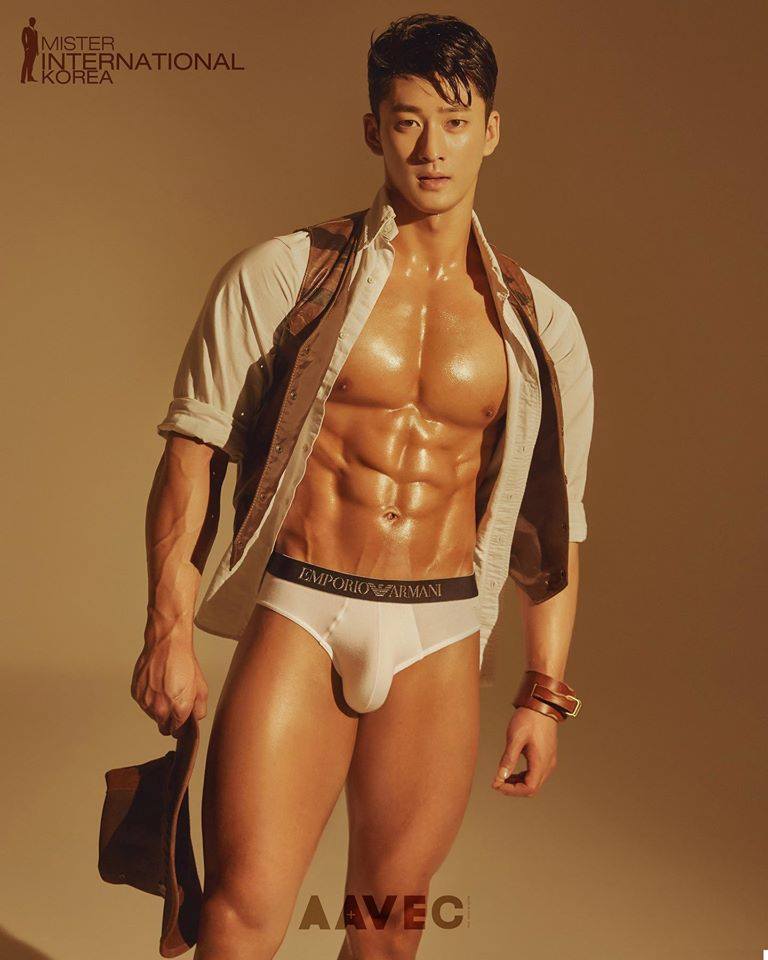 This was my personal favorite. I thought he was going to get the title before I knew the outcome:
포토제닉 (Photogenic) :
No.13 오한수/OH Han Su
Perosnal Trainer (Gunsan)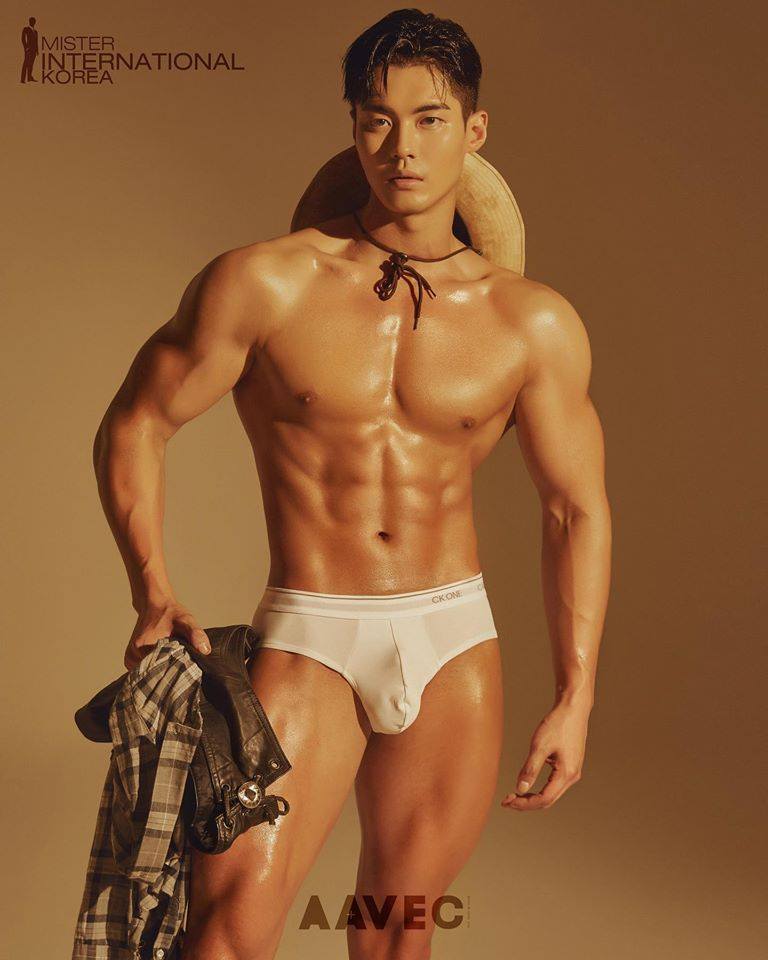 베스트 바디 (Best Body) :
No.02 박선준/PARK Seon Jun
Personal Trainer (gwanju)
Some salient details: the Country-Western cowboy getup in the photos that appeared on the screen when they walked. It did not make sense to me, but I guess they want to appeal to a Westernized public or they find the cowboy to be exotic, and they should. I'd rather see them in sporty attire or even just bathing suits. I guess it was the theme of the contest this year, thogh.
Even though they mention his 'posting pictures of him and his girlfriend' to social media, I did not find him on Instagram or twitter. I don't have Facehook, so I did not search for him there. I imagine he could be more active in some social media outlets more oriented towards Asia, though. And it makes sense. That's how he's going to get endorsements and probably jobs.
I can imagine that after they've been in
Mister International Korea
, they go on to become the face of products and goods in the media. Also modeling, of course. The exposure should come really handy in this age of social media moguls and influencers.
Overwhelming majority of personal trainers in the contest. It makes sense, because keeping those bodies in that shape probably require a seven-day-a-week commitment. Damn.
They are all quite tall, some being over six feet tall. There goes the Asian stereotype of all Asian men being short. I have to accept that I am biased, because I like big bruisers, six feet or taller, like the ones Amy Winehouse sings about.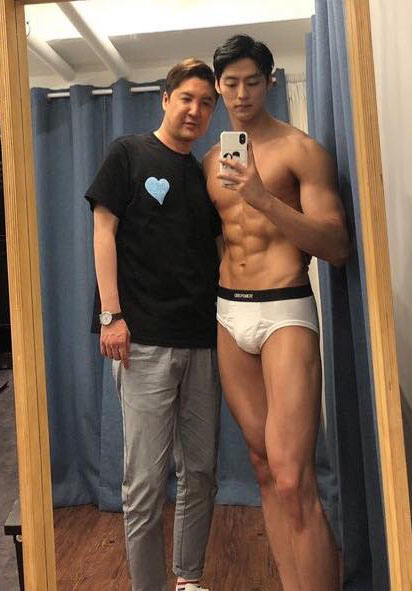 To get an idea of how the winner stacks against somebody more, well, average, take a look at this selfie of Lee with the president of the contest. I know, right? The power of beauty is inescapable, but I think that the pressure to be this beautiful (and keep the beauty going) should be extreme. How many times would these men sign up for contests during a year? Would this be kind of a part-time job? How would they fit travel with their work schedule? I have questions.
I am super curious about this. I know that beauty contests are merciless and that Drag pageants are even more so. I think male beauty contests would be exactly as relentlessly cutthroat, because it's all based on their beauty (and their 'talent', of course) and each one would try to outdo the previous one one way or another.
So what did you think? I think it's extremely peculiar to have something like this in South Korea, knowing that Little Kim lives just a few thousand miles up North making everybody's life miserable, but South Korea has also given us K-Pop, so I'm not surprised. It's an incredibly marked contrast between North and South Korea, that's for sure.
XOXO
P.S. there's a whole lot of titles ready for a handsome man to snatch it: