Tiny
DWELL
I want to eventually own a small house. One or two bedrooms. I'd like a small house, bordering on tiny. Or at least small by American standards, where the 'average' home has become bigger and bigger since the fifties. I also want it to be eco-friendly. Yeah, I like looking at pretty (big) houses all over. I always leaf through Dwell and Architectural Design magazines . But I really would like something smaller. And my favorite are those container homes you see everywhere in those H&G and DIY tv programs and on youtube. I would be even willing to donate half of my clothes if I could get the house that I want. Because when you live in a small house, the first thing you lose is the superfluous. And I'd have to learn to live with things that are essential. I know, very Marie Kondo of me.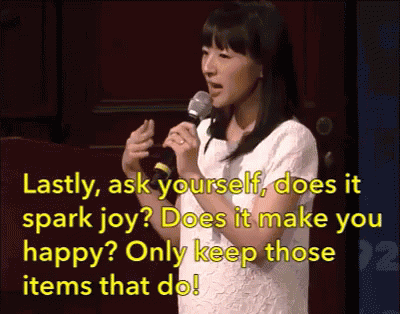 I think I will eventually want to learn to live with less 'things'. I wish I could be really a minimalist and let go of my hoarding ways. I hoard books and clothes and mementos. It may have to do with a life of being basically a nomad. After years of college, living in rented spaces and moving from one place to another does take its toll. I don't have a house stuffed with things I don't need, mind you, but I do tend to accumulate more than I need. I would not be able to move right now into, let's say, a smaller place without giving away half of the things I already have.We all know how hard it is to let go of our mementos.
We get used to plenty. It's the easiest thing to do. But I'd love to have a smaller carbon blueprint. I'd love to be able to learn to live with the essential and be able to be more centered and present. But why, you'd ask? Why submit myself to something like that when I COULD have things that would make my life easier? What I've learned is that 'having' does not really makes us all that happy. We all look at those houses on Architectural Digest (or the posts that
Bob
periodically has where he shows astounding homes) but I think I do it more for the aesthetic value they have than with an actual desire to live in them.
If I am to be on my own, I'd try one of these:
CURBED
DWELL
Or if I'm going to be a retiree by the time I get my own house, maybe this:
So yes. I imagine I'll become the old man in UP later in life. But living off the grid and enjoying nature, that now seem to be the furthest from who I am and what I do, may be in my future. I think it could be awesome.
XOXO