Ice Breakers (two)
Ok, so
Upton's
wonderful ice breakers continue here.
1/ If you could add anyone to Mount Rushmore who would it be; why?
It would have to be Dr. MLK Jr. I don't understand why he is not memorialized more. Yeah, we have the streets and the avenues and all those places named after him, but I think there should be something more sizable to memorialize him. After all, he's an imposing figure in politics. His words resonate half a century after his death because they were atemporal. Besides, it would drive the racists up the wall. Bonus.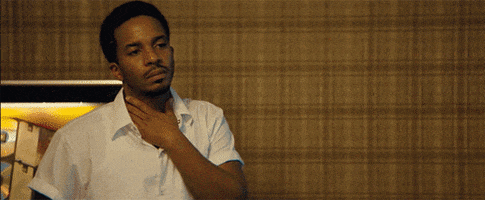 2/ What's the last great movie you watched?
I think it was Moonlight. Even though I would have loved to see more of the love story between the two adults, the awkward, bumbling romance of their two younger selves was adorable. It was enlightening, seeing a relationship between two gay Black men on the screen. In theaters. There's the one indie here and there that kind of touches on the topic, but this movie really stood up in matters of script and overall execution. I have seen it twice.
3/ Best book you've ever read?
I think it's the Portrait of Dorian Gray. Not only because it's obviously a gay allegory, but because it's well written. One of the things I like in my books is that they can stand the test of time. You can read them with you are 18 and then you read them at 38 and you like them even more. I have always felt an affinity with Dorian. I've asked myself what I'd do if I were in his position. That portrait would still be in the attic, I swear.
4/ If you could learn one new skill, what would it be?
I would love to be mechanically proficient. I'd love to be able to fix a car. I know, with new cars and their computers that's almost impossible, but still. I like cars from the sixties and seventies, natch. But they're too expensive and are gas guzzlers. In lieu of that, I'd love to be able to drive a stick shift. When I grow up, I'm gonna get myself a standard Mini-Cooper, I swear. Now, I've tried to learn to drive a stick shift twice already and I get super confused because I (of course) overthink everything. It also requires good eye/hand/leg coordination and I like that. I think it would make people pay more attention to what they're doing, if they all would drive a standard car. Automatic transmission has made people lazy and entitled.


5/ What's your favorite way to get in some exercise?
Yoga. I want to be a flexible 80 year old, bae. I think yoga seems easy but it's really tough and it demands muscle and breath control. I wish I could go to a yoga studio of some sort, but you know, the pandemic and all that. I have an old list of yoga positions (12) that I kind of know by heart now and I try to do them as often as I can. I also like to run/walk every day. It's become part of my COVID routine and I have discovered that I really like it. It takes me out of the house and it helps me keep my cholesterol (fucking genetics) low. Two birds. One stone.


6/ What fictional family would you be a member of?
I'd love to have Endora be my auntie or my grandma. God was she ever sassy and anti-bullshit. I have always thought that fictional families that have a secret (witches, magicians, super heroes) would also be much more accepting of a queer child/family member. They are already 'othered', so there's that.


7/ What would your superpower be and why?
I'd love to be able to fly. Yeah. It's one of those things that have always called my attention. You interpret that as you wish, Mr. Freud.


8/ Which band/artist, living or dead, would play at your funeral?
Nobody. I don't want a funeral. When I'm gone, I'm gone. Done.
I don't want people crying and bemoaning the fact that I'm no more. It's useless. I would love to be cremated. It's fast and simple. Then they can use me as potting soil. I've also considered one of those
ecological
ly friendly burials where you are buried naturally, no chemicals, and you decompose in the ground and serve as fertilizer for a tree or a fucking rose bush. Neat, no? I'd be useful.
9/ As a child, what did you want to be when you grew up?
I wanted to be be an archaeologist. I used to read a lot and I loved adventure books, so being an archaeologist seemed like the coolest thing. You got to travel and discover weird treasures and wear camo shorts and knee high socks with boots. And a hat. And you'd have a torrid romance with some burly king in the jungle in Borneo. Or something.


10/ What's your favorite place of all the places you've traveled?
I think it'd have to the Niagara Falls. I had never visited them and I really wanted to. When I watched Marilyn Monroe playing femme fatale in the movie of the same name, I knew I had to go visit. I did it about three years ago and I loved it. I went during the summer break, I think, and we drove all the way to New York. I really liked the road trip and I loved the waterfalls. It was so surreal! We wanted to go to the Canadian side, but we did not have our passports with us. It was a great trip, though, and the place is a little crowded but worth the trip.

So that's it for the ice breakers.
Ready for a drink?

XOXO